This story is different in every household. It is either impossible to bring kids into the kitchen or it is impossible to drag them out. Either way, it's time to develop a healthy relationship between your little one and food. If your kid likes to cover your kitchen floor with flour, teach them how to keep it in the bowl. If your kid is a picky eater, tell them about exciting and yummy new ingredients.
Seeing the culinary dream in the eyes of your kids, it's the right time to start introducing them to the big names that they can look up to. Kids can watch the best cooking shows in the world anytime they want. A variety of cable providers offer a large selection of content especially centered on kids. Mediacom, for example, offers a large channel lineup, so you and your children can find all your favorite shows there. Look up the Mediacom channel lineup, from which you can enjoy a wide selection of programs with excellent video quality and a variety of 170 HD channels.
However, watching aged fellows making those amazing dishes can ignite the much-needed spark in your kid. Adult and kids' cooking shows are different. They both face different issues in the kitchen, and their end dreams are different as well. At this age, all you want to do is to put your kids on the path, there is still time to be competitive and all.
Now here are some amazing cooking shows for the little sous-chef at home.
1. Waffles + Mochi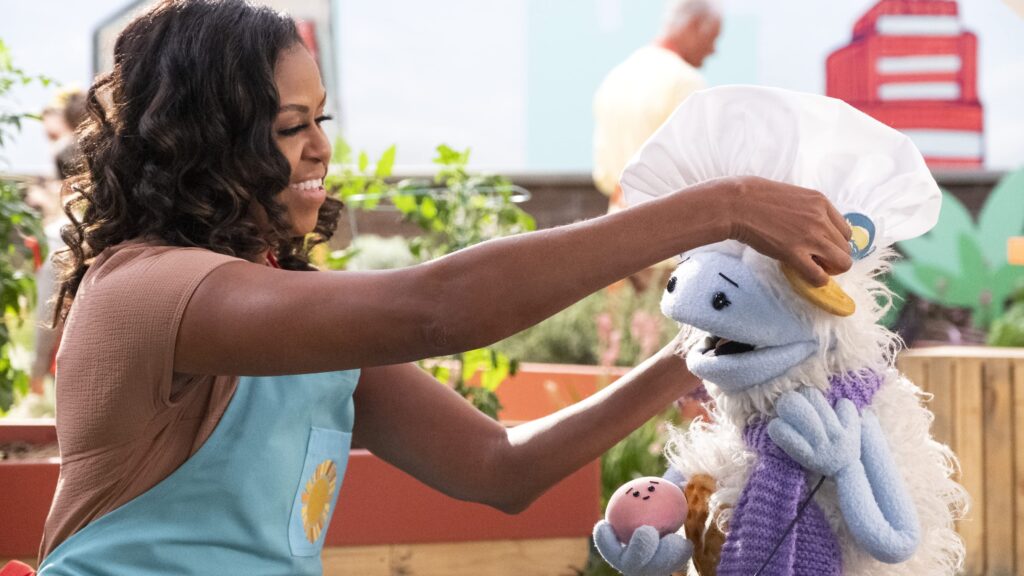 At times, kids just don't want to eat what they are usually served. The Waffles + Mochi show will give you and your child a fun insight into the ingredients used around the world. It is also a way to incorporate those ingredients into your regular cooking. It won't only bring your kid back to the kitchen table but will also expand the kitchen vocabulary.
In this show, the former first lady Michelle Obama teams up with puppet pals and sets on a global food expedition. There is not only the discovery of new ingredients but also the teaching of new dishes using those ingredients. So, you and your kid can team up in the kitchen and come up with something delicious and completely new.
2. Kid's Baking Championship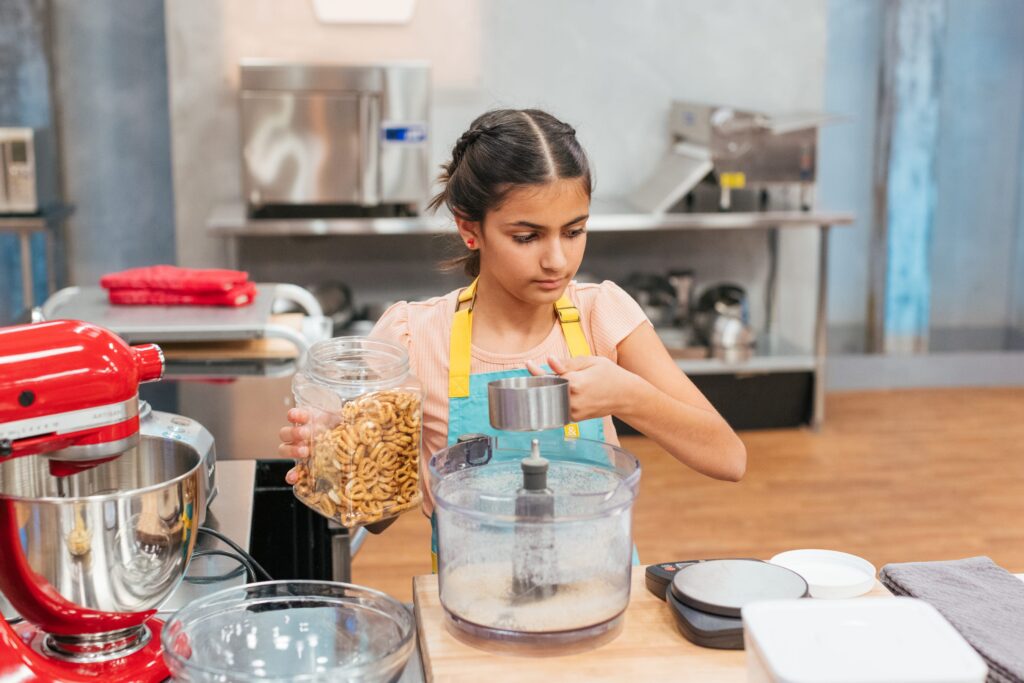 A group of tweens in a baking contest is an absolute must-watch. It is an amazing show that is not just famous for its dishes and competition, the brilliant role model it presents in its wholesome and healthy content has no match. This can happen only when the judges are caring and appreciating. Also, the kids themselves are so supportive of each other.
The show may start some waterworks when a contestant has to leave, so be careful with those episodes. It is necessary for the kids watching television not only to learn the dishes but also healthy competition. Not everything is about winning but putting each other up is the key.
3. Junior Baking Show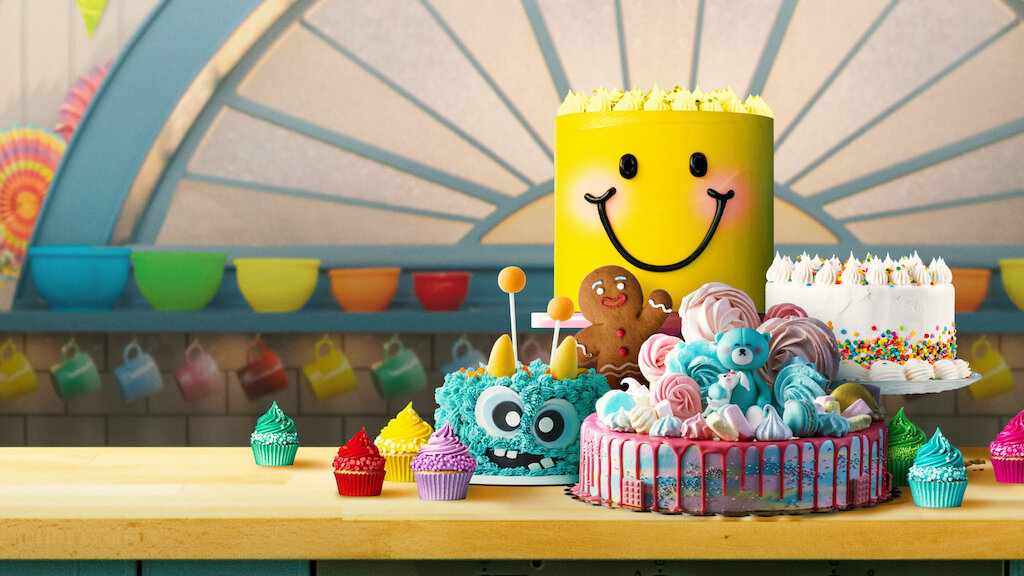 Also known as Junior Bake Off, the Junior Baking Show is one of the best baking shows out there for kids. Set on the pattern of the Great British Bake Off, the show features a group of aspirants baking each week in a tent. Every episode ends in giving one participant the Star Baker award until we reach the finale. Even the GBBO is a kid-friendly show with its amazing and light banter.
The one for kids has light and charming music, amazing mentors, and the same light British banter. The show has a wide variety of themes on which to base the episodes. We are warning you that you may want to jump onto your screens and taste those marvels that are being created on the show.
4. Christina Tosi's Bake Club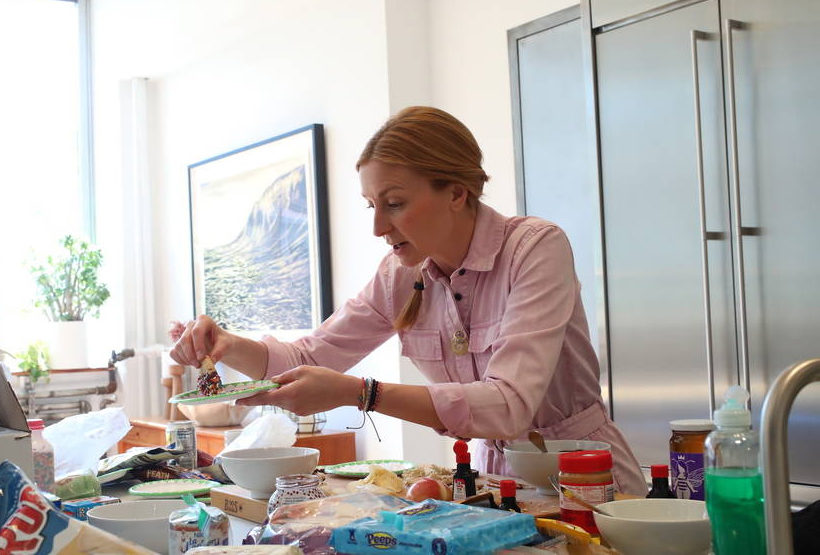 This pandemic-time cooking show for kids was an instant hit among its audience. It was noticed, for obvious reasons, that kids were staying at home with so much energy but nowhere to spend. Instead of wasting their time or investing time and effort somewhere else, the team came up with this show. Christina Tosi, the founder of Milk Bar, produced this show for kids.
It was a simple show. It came live on Instagram every week. Kids could just watch it for fun or make dishes along with the show. It also had fun music and chit-chat to enjoy meanwhile. The ingredient list was released a day before so it's a fun thing to collect items for something that you don't know about.
5. MasterChef Junior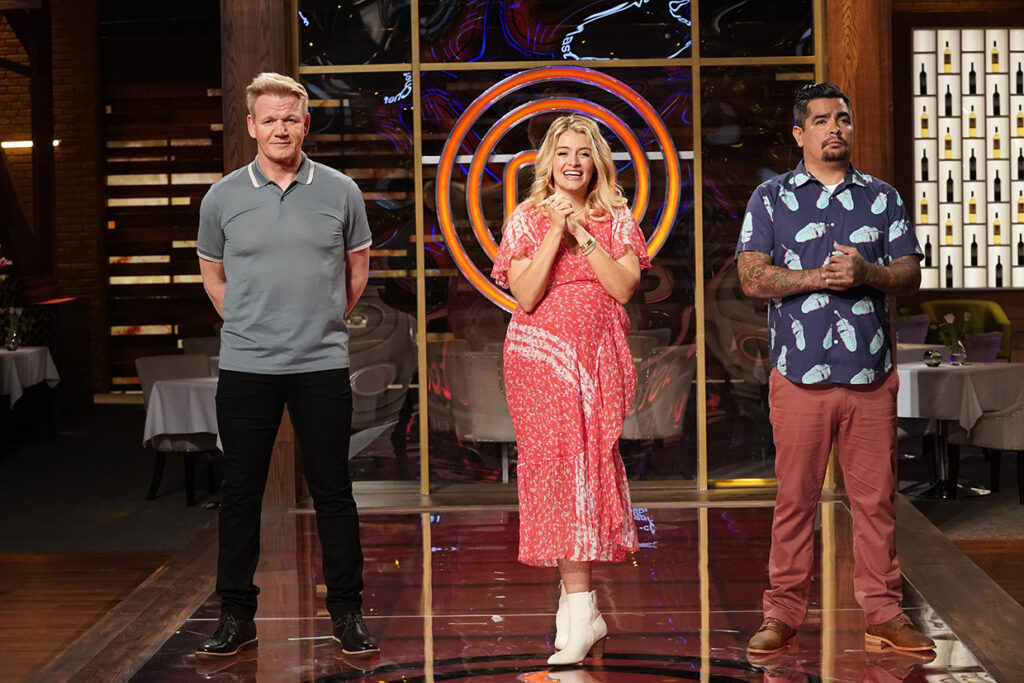 One of the most popular kids' cooking shows is MasterChef Junior. Though not as competitive as the adult MasterChef, the legend Gordon Ramsey does expect the famous Yes Chef! Chant from the participant kids. MasterChef is a household name with a whole generation tuning into it every day or week.
There aren't many differences between the junior and senior versions except that the junior one is for children between ages 8 and 13. Chef Ramsey is also not his usual self. You'll see his different side, the fun and quirky one with the kids. And mind you, these kids may be better chefs than you and their chopping skills may be impeccable.
How to get kids interested in cooking?
Getting kids interested in cooking can be a fun and rewarding experience for both parents and children. However, it can sometimes be challenging to spark their interest and get them excited about spending time in the kitchen
One way to involve your child in the cooking process is by asking them what they would like to eat or what ingredients they would like to use. This helps them feel more invested in the cooking process and gives them a sense of control.
Another important step is to choose age-appropriate recipes that are easy for children to follow. Start with simple recipes that require few ingredients and minimal preparation. This will help build their confidence and encourage them to try new things.
Making cooking fun is also crucial! Choose recipes that have colorful ingredients or allow for creative expression. You can also turn cooking into a game by timing your child as they chop ingredients or seeing who can mix the batter the fastest.
Letting your child take ownership of certain tasks such as measuring out ingredients or stirring the pot is another great way to make them feel responsible and proud of their work.
Finally, make sure that you praise your child's efforts and celebrate their successes. This positive reinforcement will encourage them to continue exploring their culinary skills and develop a love for cooking.
Conclusion
Your kids will surely love to watch these exciting cooking shows. After all, they should be told that they are not less than the ones that are competing in the shows.