Do you grab leftovers from the fridge every morning? While that's a good way to keep food from getting wasted, it's not ideal for your health. Your breakfast should be a power-packed combination of healthy fats, good carbs, and proteins. It'll keep you energized throughout the day, improve your brain function, and boost your mood.
Plus, preparing breakfast from scratch helps you keep your weight under control since you know exactly what you've added to your breakfast and can easily monitor portion sizes.
But who has the time to make breakfast from scratch every morning? We're all busy juggling multiple things, and breakfast is often the first thing to be sacrificed.
The good news is you don't have to spend hours in the kitchen to whip up a healthy and delicious breakfast. Here are some quick and easy recipes to make breakfast time a breeze.
Crispy Fried Egg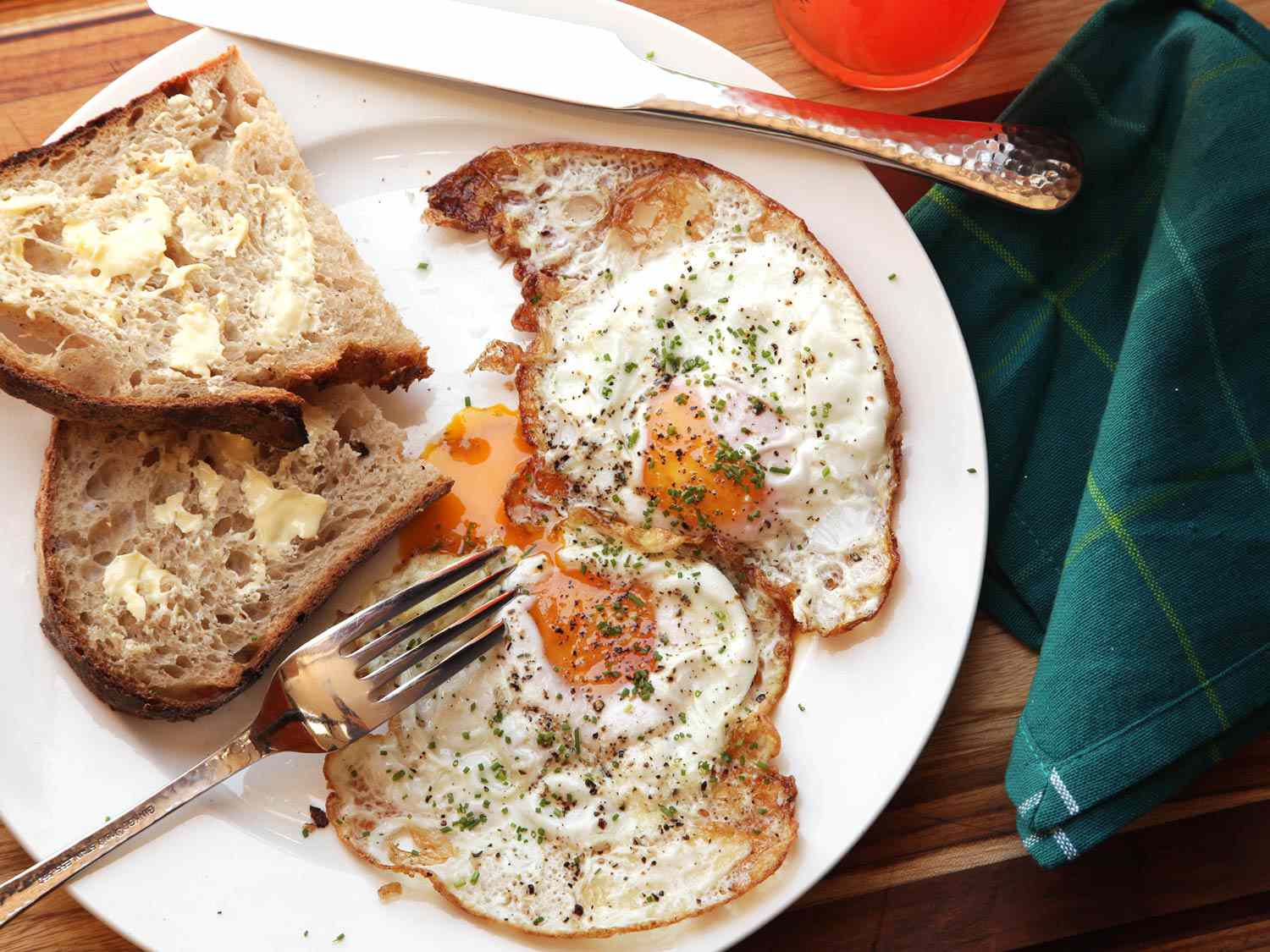 Eggs are a popular breakfast choice. They are a fantastic source of protein, good for your heart, and super affordable. The best part? Almost all of us have this kitchen staple in our pantry.
Usually, people prefer eggs in three simple forms for breakfast: boiled, fried, and scrambled.
While boiled and scrambled are pretty straightforward, getting a fried egg on the plate without bursting the yolk or burning the egg white can be tricky.
Check out the perfect sunny side up eggs recipe below to make things easy.
Melt butter in your nonstick frying pan over medium-low heat.
When your butter gets slightly foamy, crack your egg and season it.
Let the egg cook for 2 1/2 minutes, and take it out with a spatula when the egg white is crispy on the edges.
Enjoy your fried egg with toast, sausages, and a glass of fresh juice.
Overnight Oats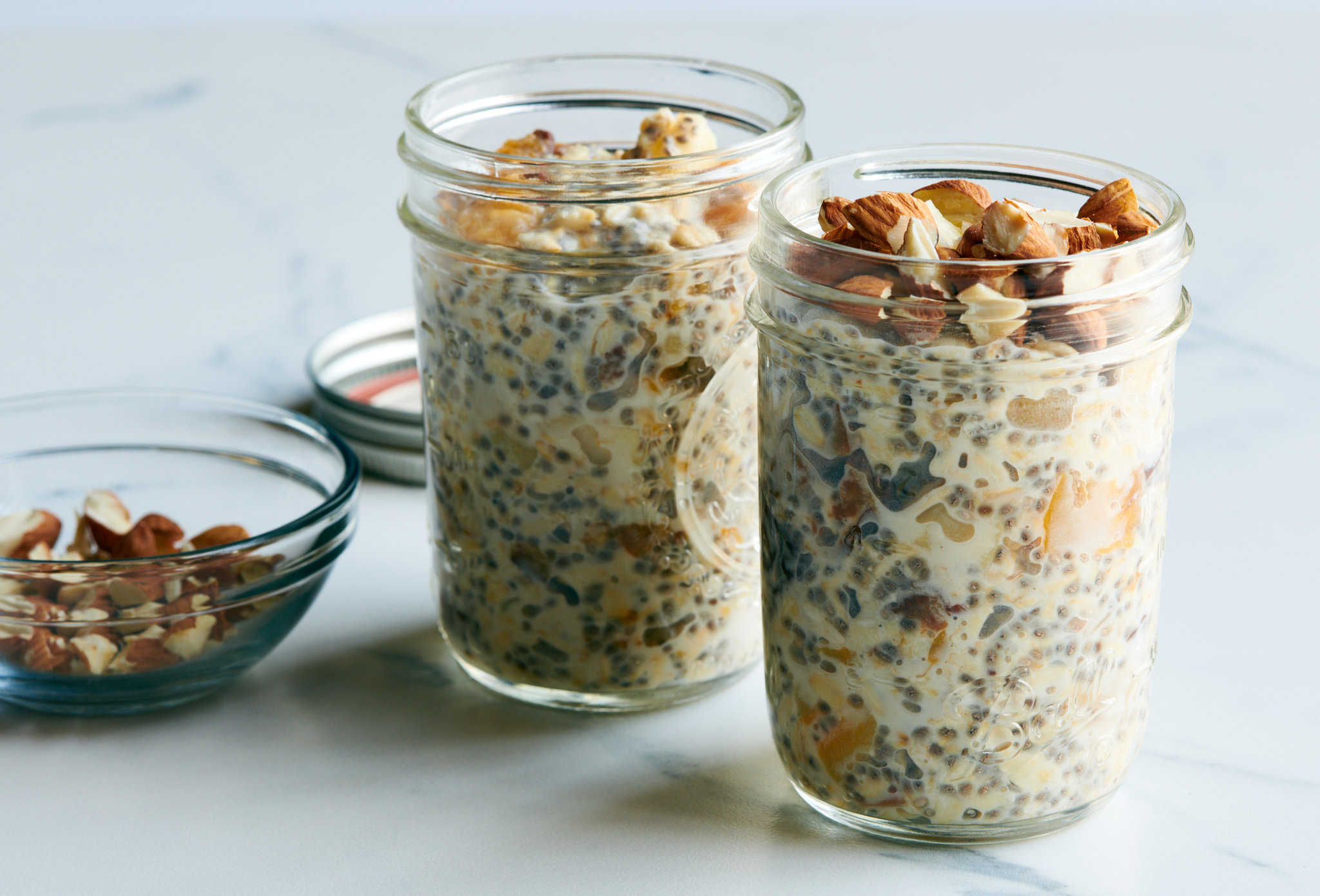 Running late? No time to cook breakfast? Overnight oats are your solution. They're easy to make and the best grab-and-go breakfast for busy mornings. Plus, oats are highly beneficial for your health. They help keep the blood sugar in control, lower the risk of heart diseases, and keep the gut doing its job.
What's more, oats are pretty versatile. You can make them sweet, savory, hot or cold.
In a mason jar, mix half a cup of rolled oats with milk, your choice of sweetener (honey, maple syrup), and any add-ons (cinnamon, nuts).
Stir everything together and leave the mixture in the fridge overnight. The next morning, you'll have perfectly creamy oats ready to eat.
You can enjoy oats on their own or add fresh fruits on top for added flavor and nutrition.
Make Ahead Breakfast Burritos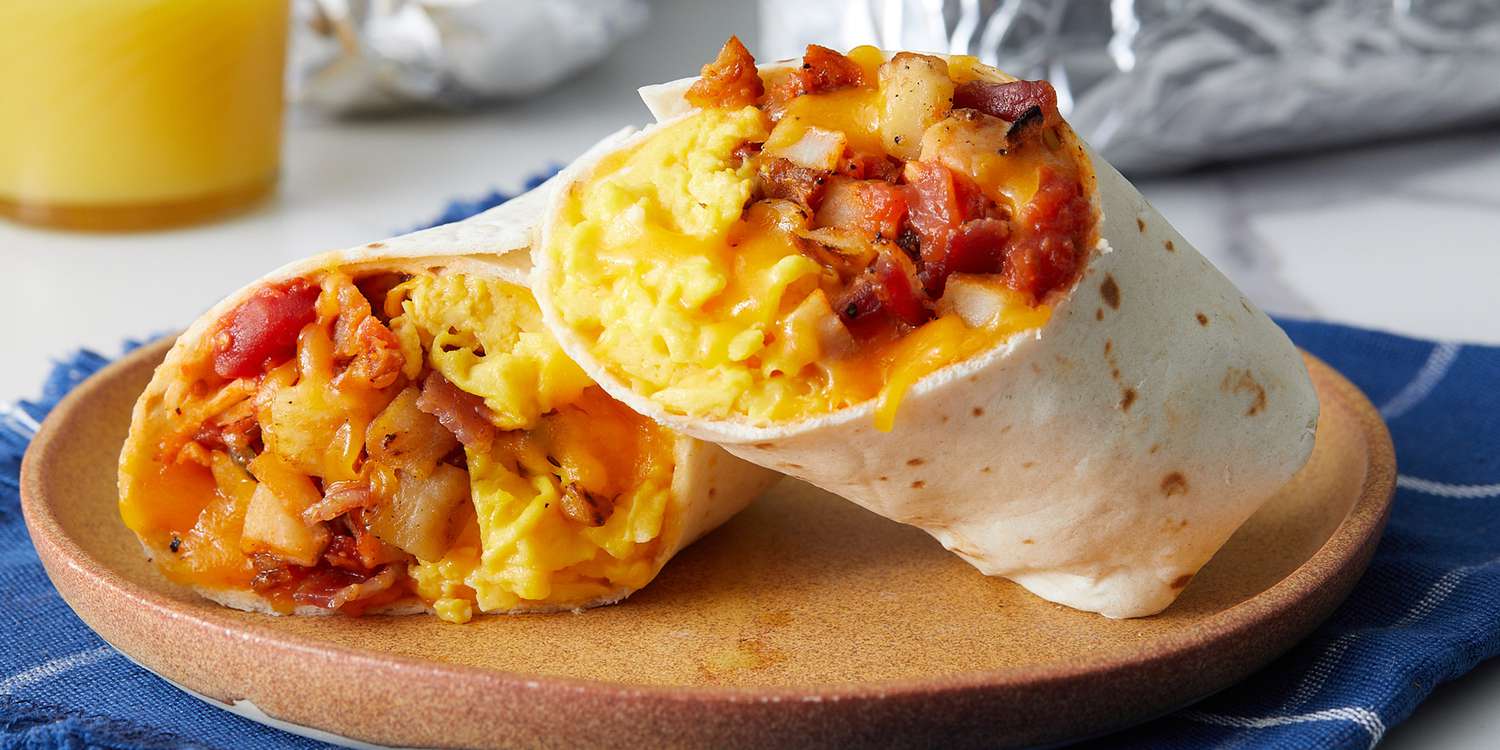 Burritos are flavorful and versatile savory breakfast options. They are best for those who are always on the go. Simply reheat one in the oven and hit your driveway.
What's more, burritos are loaded with protein-rich ingredients like meat and eggs. You can also add cheese and bacon or simply spread some avocado for a healthier bite.
Here's a quick make-ahead breakfast burrito recipe that'll soon become your go-to:
Scramble eggs and fry some bacon in a pan.
Warm up some tortillas on the stove or microwave.
Layer your eggs, bacon, and cheese on one end of the tortilla. Roll it into a burrito shape.
Wrap them in parchment paper to store and freeze them for later use.
To reheat, remove the parchment paper from the frozen burrito and pop it in the microwave for 2-3 minutes.
Mushroom and Ricotta Tartine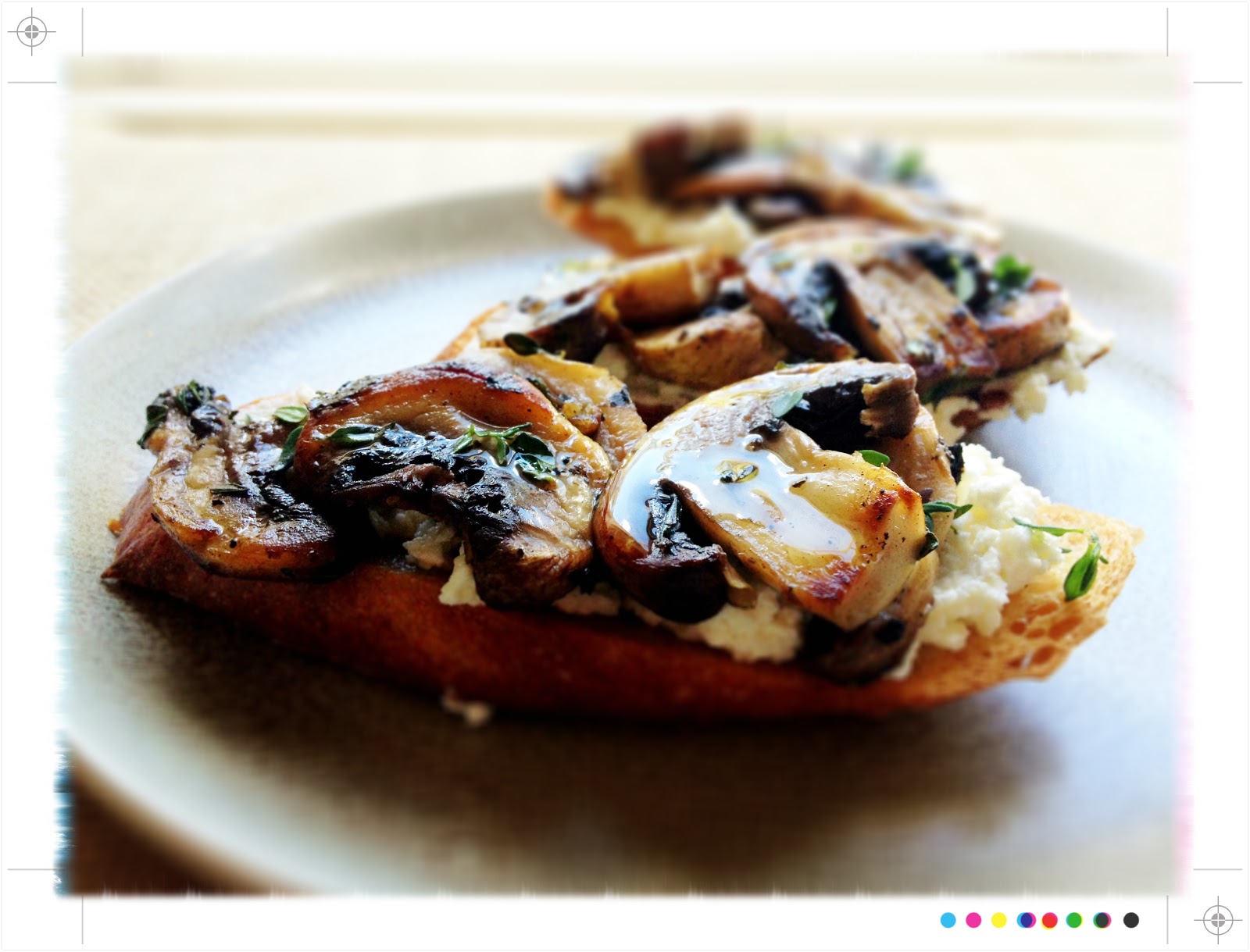 Add this savory morning toast to your breakfast regime and satisfy your cravings. The mushroom and ricotta tartine is an easy breakfast option, packed with earthy flavors and satisfying textures.
Ricotta will give you a calcium boost and help keep your bones healthy. Mushrooms are low in calories and contain immune-boosting properties. Sounds like a perfect win, right?
Here's how you can make these tartines:
Toast your bread until perfectly golden brown (you can use brown bread if you like).
Melt butter in the same pan and sauté mushrooms and garlic in it. Let them cook for three minutes on each side for the perfect crispy bite.
Once done, add vinegar, salt and pepper, and walnuts to the pan. Remove from heat.
In another pan, fry your eggs (you can use the recipe mentioned above to get the perfect sunny-side-up egg).
Spread ricotta on each slice of bread, dump the mushroom (with juices) on top, place the eggs on top, and garnish with herbs of choice.
Sink your teeth in and enjoy!
Banana Pancakes
Pancakes are a classic breakfast option, but they can be quite unhealthy with all the sugar and butter. However, this banana pancake recipe is low in calories and high in taste.
Mix together one ripe mashed banana, one egg, half a cup of flour, half a scoop of baking powder, and a splash of milk.
Pour the pancake batter into your pancake over medium heat.
Add blueberries or lots of chocolate chips for a delicious bite.
Serve with honey or maple syrup for a guilt-free breakfast treat.
Bananas are good for bowel and heart health. Plus, they bring good carbs to the table, keeping you charged throughout the day.
Coffee Banana Smoothie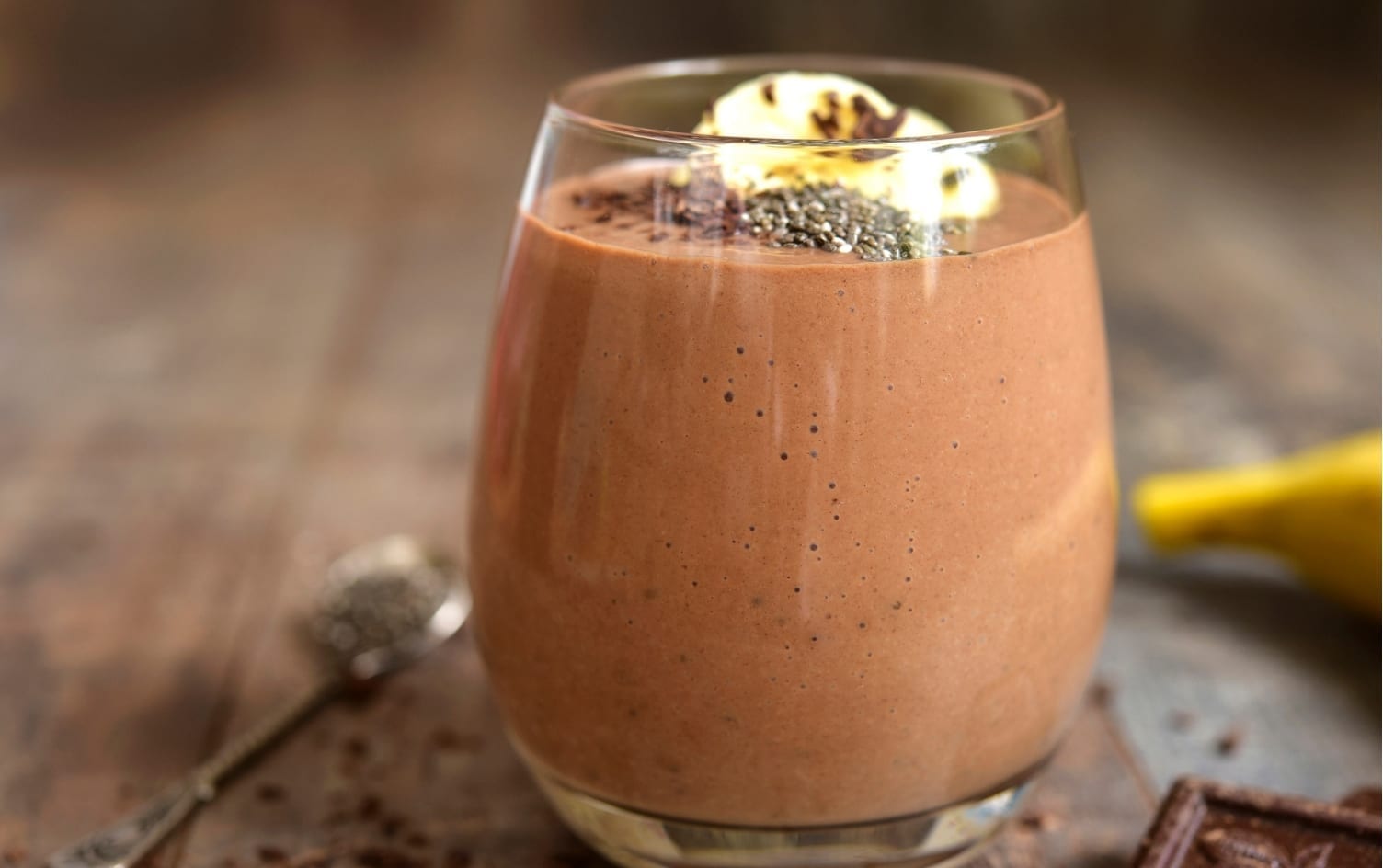 Not everyone enjoys a sit-and-eat kind of breakfast. Some prefer their cup of Joe with a bite from their favorite pastry on the go, and that's about it.
If you're one of those, we have an alternative to keep things exciting in the morning. Try this coffee banana smoothie recipe, and we promise you'll never want to look back.
Mix tofu, banana, milk, and coffee powder with ice cubes in a blender and hit whizz.
Add honey or maple syrup to add some natural sweetness to your drink.
Pour the drink into your favorite tumbler, sprinkle it with some cinnamon powder, and sip away!
If you want to add a bite to your drink, throw in some granola and nuts on top for an extra crunch.
This smoothie is perfect if you need a little caffeine kick in the morning but don't want to skip breakfast altogether. Plus, it's rich in protein and filling enough to keep the hunger pangs at bay till lunchtime.
Final Word on Breakfast Bliss
We hope the recipes mentioned above will motivate you to include breakfast in your routine. Eating healthy food is important for the human body's rebuilding and normal function. Trust us; you'll feel so much better and more active when your tummy is full and satisfied.
If you're vegan or follow a gluten-free diet, there are plenty of other breakfast options that you can find online. Try a few and add what you like to your go-to breakfast list.