It's winter, and, as always, it's time for desserts. But you can be healthier this year because sugar-free desserts are trendy now. The holidays are a time for indulgence, but it doesn't always have to mean sugar-riddled desserts. These sugar-free dessert recipes are easy to make and satisfy your sweet tooth without making you feel guilty.
Here are the top four sugar-free dessert recipes that are easy and can be easily made at home –
1: Chocolate Chip Cookies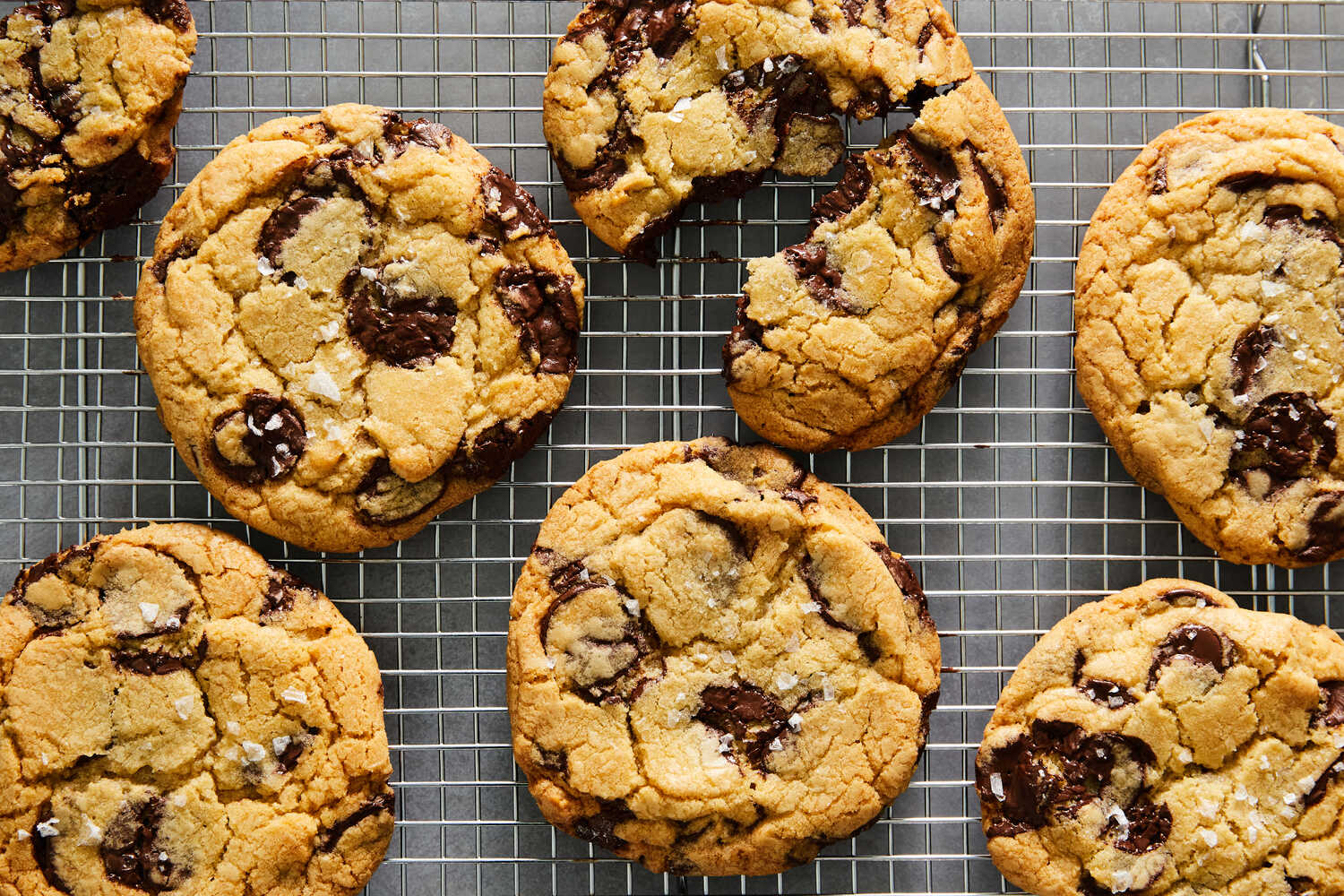 Ingredients:
1 and 1/4 cups almond flour
3 tsp baking powder
3 tbsp melted coconut oil
2 eggs, beaten
1/2 cup sugar substitute (like sukrin or erythritol)
Instructions:
Preheat the oven to 350 degrees. Mix almond flour, baking powder, and salt in a large bowl. Stir in melted coconut oil until smooth. Add in egg and sweetener, then mix well until combined.
Drop rounded tablespoons of dough onto a parchment-lined cookie sheet 2 inches apart from each other. You should be able to fit around 8 cookies on your tray.
Bake for 10 minutes or until the color looks golden brown around the edges but still soft on top. Let it cool completely before serving or storing it in any airtight container at room temperature.
2: Date Shake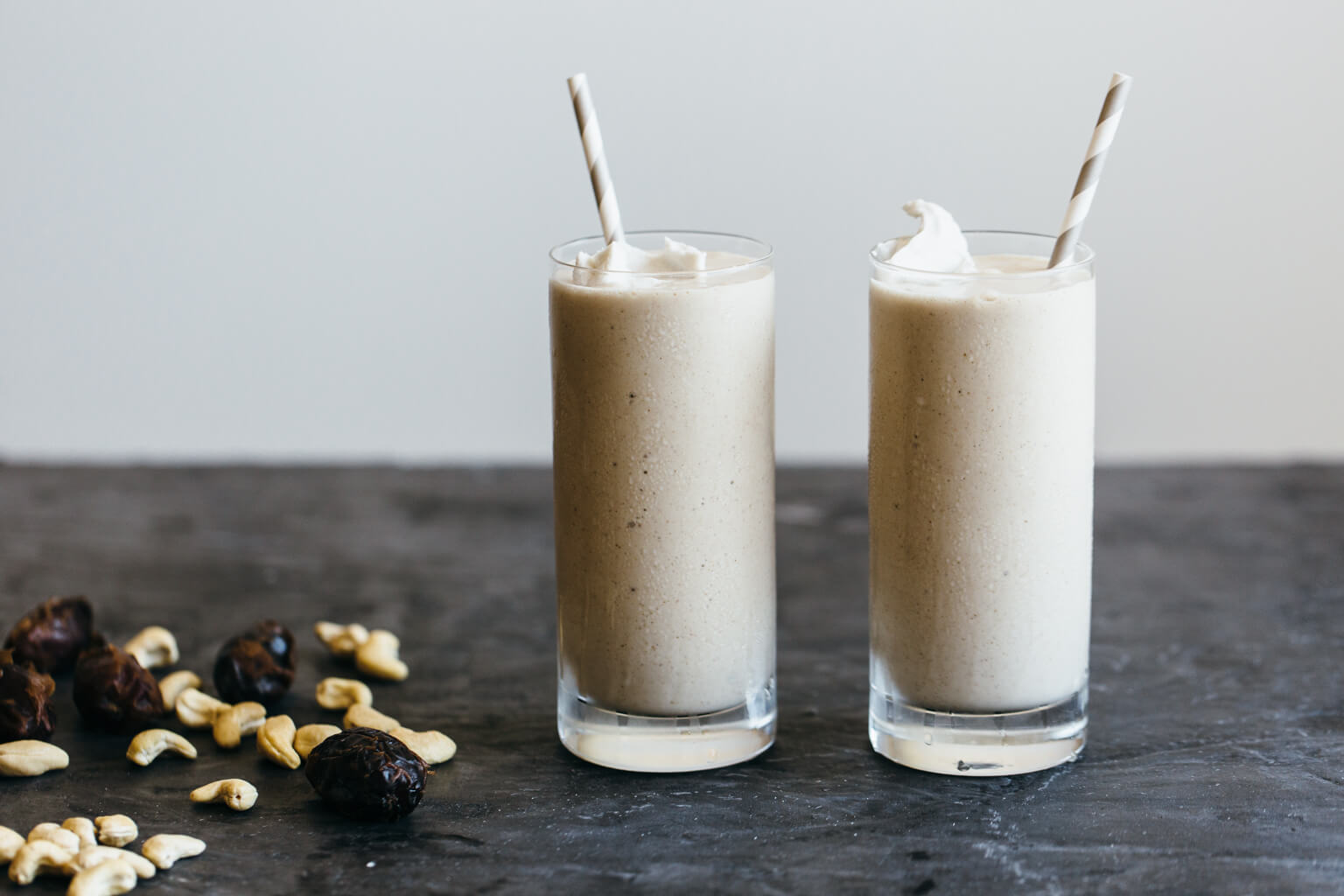 Ingredients:
1 large cup of dates, pitted and chopped (12 to 16 small dates)
½ cup water or nut milk (almond or cashew are best)
2 tablespoons almond butter or cashew butter
1 tablespoon chia seeds (optional)
Instructions:
All you need to do is put everything into a blender. Blend until smooth. You can also add some ice cubes if you like your shake cold.
The date shake keeps well in the refrigerator for up to 3 days. So, it's great if you want to make a batch ahead of time and store it in individual meal containers so each person can grab their snack when they're ready for one. Keep scrolling for more delicious and healthy desserts that use no added sugars!
3: Dark Chocolate Avocado Truffles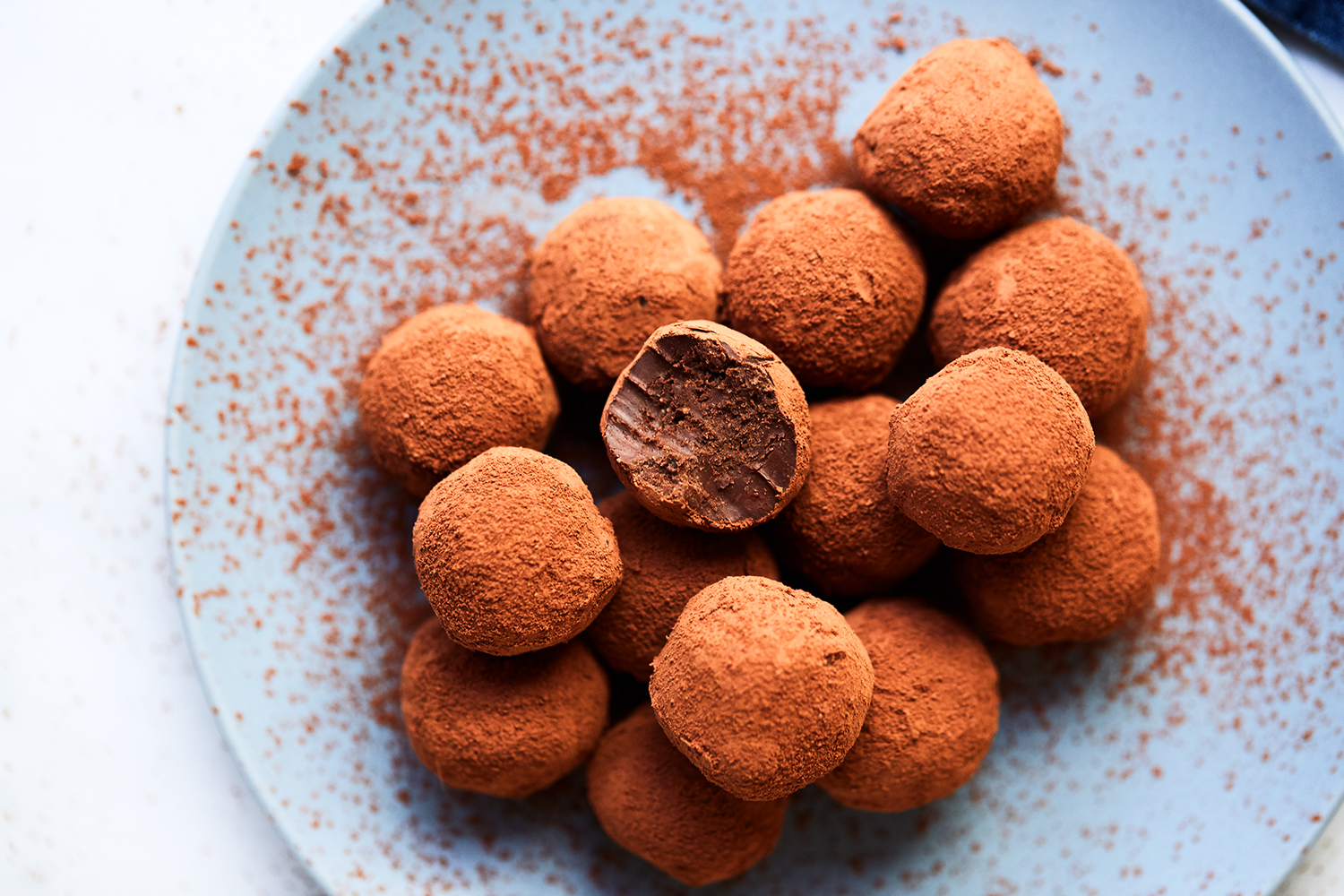 Ingredients:
½ cup dark chocolate chips
1 ripe avocado, peeled and pitted
1 tsp coconut oil or grass-fed butter (optional)
Instructions:
In a food processor, pulse the chocolate chips until you have small pieces. Melt over low heat if necessary and transfer to a bowl with the other ingredients. Mash together until everything's combined well and looks like dough!
Shape them into balls. If using butter instead of coconut oil, add this until all other ingredients have been mixed thoroughly so that it doesn't harden quickly.
4: Vanilla Date Ice-Cream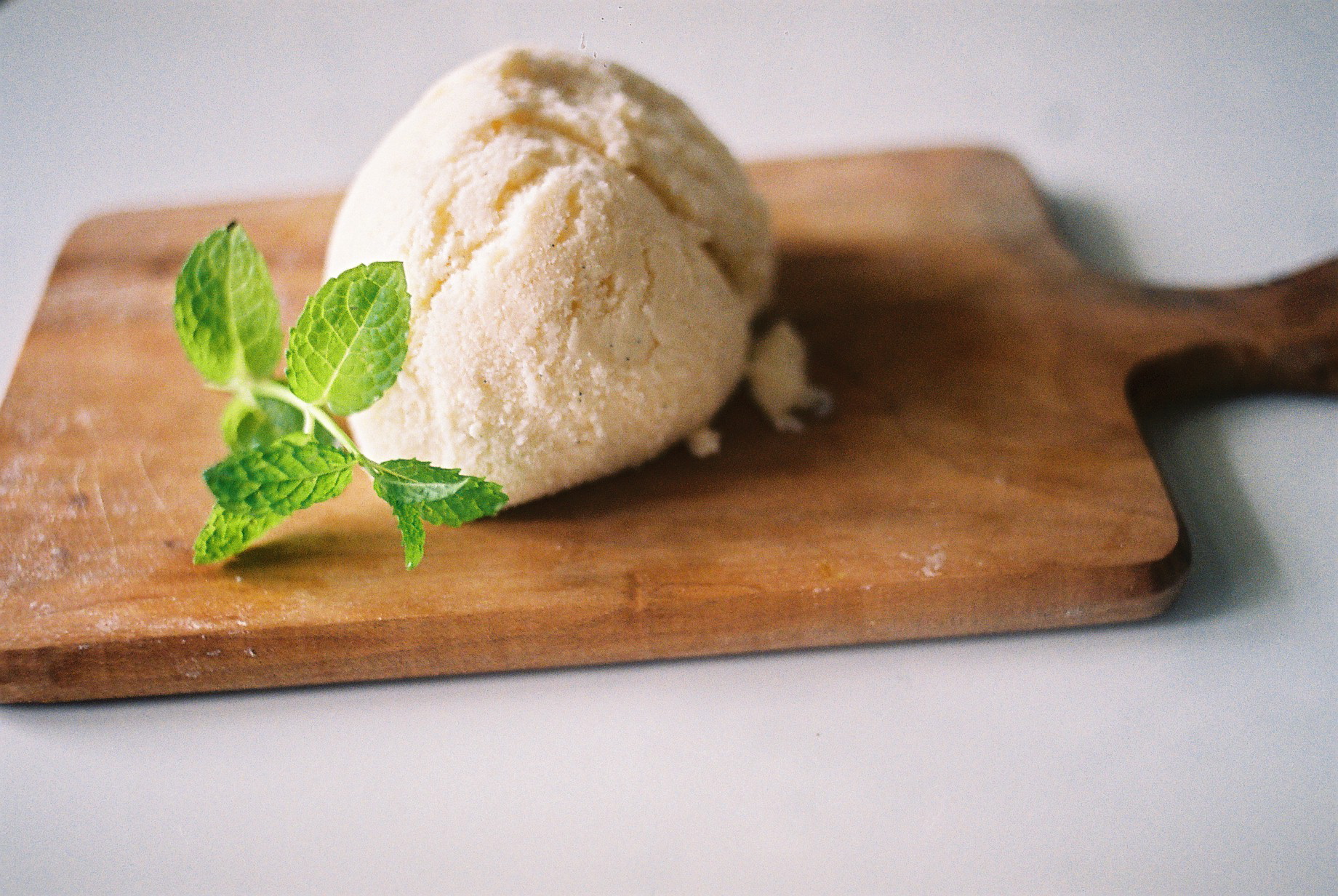 Ingredients:
8-10 dates, pitted and quartered
1/2 cup of water
4 egg yolks
2 cups heavy cream (or coconut milk)
Instructions:
In a food processor, combine all ingredients. Pulse until well mixed but still slightly chunky.
Pour it into the ice cream maker and follow instructions for your machine to churn the base until it reaches desired consistency. When done, scoop out the finished product into a freezer-safe container and freeze for an hour or two before serving.
5. Sugar-Free Muffins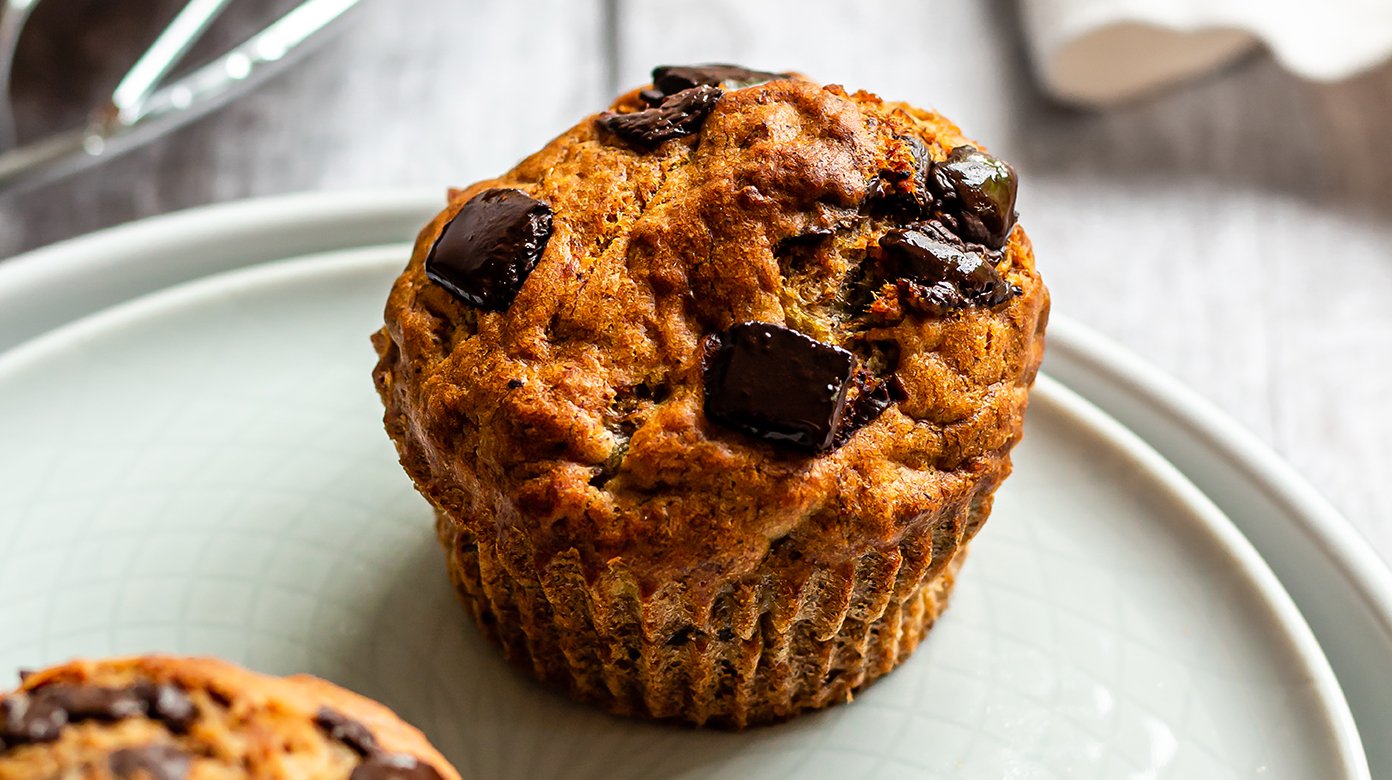 Ingredients:
1 cup sugar-free pancake syrup
1/2 cup vegetable oil
3 large eggs
1 teaspoon vanilla extract
1 1/2 cups all-purpose flour
1 teaspoon baking powder
1/4 teaspoon baking soda
Pinch of salt
Instructions:
Preheat oven to 425 degrees F (220 degrees C). Grease a 12-cup muffin pan with cooking spray. In a medium bowl, whisk together pancake syrup, oil and eggs. Stir in vanilla extract. In another bowl, whisk together flour, baking powder and baking soda. Add to the wet ingredients; mix well. Divide batter evenly among the prepared muffins cups. Bake for 18 minutes or until golden brown. Cool for 5 minutes before removing from pan to wire racks to cool completely.
6. Keto Tiramisu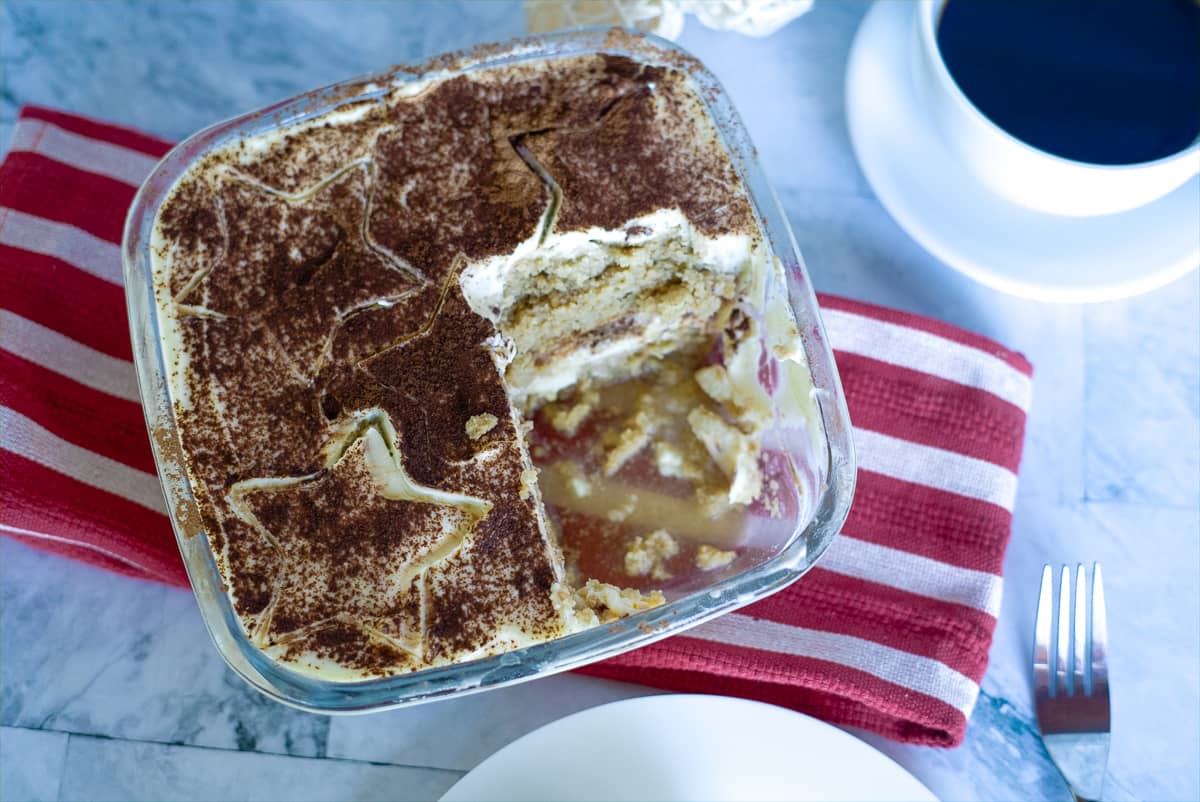 Ingredients
For the base:
1 cup coffee, cooled
1/2 cup heavy cream
1/4 cup sugar
pinch of salt
For the pastry cream:
3 cups cashews, soaked overnight and drained
1/2 cup water
3 tablespoons sugar
1 teaspoon vanilla extract
For the tiramisu topping:
6 large ladyfingers (8-10 inches long)
4 tablespoons cocoa powder, divided
11/2 teaspoons instant espresso powder (or 2 teaspoons regular coffee)
7 tablespoons sugar, divided
Instructions:
Preheat oven to 375 degrees F (190 degrees C). Grease and flour a 9×13 inch baking dish.
Whisk together coffee, heavy cream, sugar, and salt in a large bowl. Pour mixture into prepared baking dish.
In a medium bowl, soak cashews in water for at least 30 minutes or up to 8 hours. Drain and rinse cashews.
In a food processor or blender, blend cashews with water until smooth.
Add sugar and vanilla extract to food processor or blender; blend until smooth.
Add 1 tablespoon cocoa powder to the food processor or blender; blend until smooth
Place ladyfingers on counter top and divide evenly among your hands; press each finger into dough so it forms a horseshoe shape (you will have about 12 pieces).
Bake for 10 minutes or until cookies are lightly browned.
Remove from oven and let cool for 5 minutes.
Preheat the oven to 375 degrees F (190 degrees C).
In a small bowl, mix together espresso powder and 7 tablespoons sugar.
Dip ladyfingers in espresso mixture, one at a time, allowing excess to drip off.
Place ladyfingers on an ungreased baking sheet and bake for 8-10 minutes or until golden brown.
Let cool on baking sheet for 5 minutes before serving.
Benefits of sugar-free desserts
Not only are they healthier, but they can also be more satisfying since you won't be missing out on the sweetness. Here are five benefits of sugar-free desserts:
They're healthier
They're more satisfying
They can be more fun
They save you money
It's important to have a healthy diet and maintain your body. Even McDonald's offers healthy food options. There's no excuse for eating unhealthy food.
Watch this video on why eating sugar-free food can help you:
Conclusion
You don't always need sugar-rich dishes to satisfy that sugar craving. So, if you were looking for sugar-free dessert recipes to try at home this winter – hope that these four options are sure to hit the spot. After all, they taste as sumptuous and tasty as any sugar-rich food.